All-Babes Cineleisure Dance Battle 2019
SEMI-FINAL: 21 SEPTEMBER, 4PM   |   FINAL: 12 OCTOBER, 4:30PM
VENUE: CINELEISURE, BASEMENT 1 ATRIUM
---
Ready yourselves, because All-Babes Cineleisure Dance Battle (ABCD) is back for the 9th season!
Catch the dancers in fierce action as they dazzle in the Semi-Final round and face off in the exciting battle rounds at the Final for a shot at glory and the biggest cash prizes to date!
Mark our words, it will be epic.
---
PRIZES
CATEGORY
All-Babes Solo Category
All-Babes Group Category
All-Boys Group Category
CHAMPION
$2,500 CASH + Oppo Smartphone (worth $800)
$8,000 CASH + Oppo Smartphones (worth $800 each)
$4,000 CASH + Oppo Smartphones (worth $800 each)
RUNNER-UP
$1,000 CASH
$3,000 CASH
$1,600 CASH
COMPETITION FORMAT
ONLINE AUDITION
Submit a 2-minutes unedited video
SEMI-FINAL
All-Babes Solo Showcase
All-Babes Group Showcase
All-Boys Group Showcase
FINAL
All-Babes Solo Battle
All-Babes Group Battle
All-Boys Group Battle
---
HOSTED BY
MEDIACORP 987 DJ SONIA CHEW
JUDGES
LUM LUM
JUDGE FOR AUDITION & SEMI-FINAL ROUNDS
Kinesthetically gifted with powerful control, Lum is a strong performer who never fails to draw the audience. Highly commended for her versatility, she is a soulful dancer who is able to seamlessly move smoothly without missing a beat. Creative and inventive, her ideas are original and highly imaginative.
No stranger to the All-Babes Cineleisure Dance Battle, Lum has been a contender of the title in several past editions of the competition.
KAYTE WILLIS
JUDGE FOR AUDITION, SEMI-FINAL & FINAL ROUNDS
Kayte Willis is an individual known in the street dance and commercial dance industry in Singapore. Born in the Philippines but a Singaporean at heart, she represents a very strong respected female dancer in the industry throughout the years.
Currently teaching at Danzpeople Studios, Kayte Willis has traveled to teach for dance projects and conducted workshops in United Kingdom, Japan, Indonesia, Malaysia, and Australia.
ZAKI AHMAD
JUDGE FOR AUDITION, SEMI-FINAL & FINAL ROUNDS
A well-known and accomplished choreographer, Zaki is a familiar face on the Singapore dance scene, and was responsible for many big scale performances held in Singapore in recent years.
He has choreographed for the movie Forever Fever, the Miss Singapore/Universe pageant 2002-2006, Singapore Idol, MediaCorp's New Year countdown shows, and various other commercial events.
He is now actively mentoring students from Junior Colleges and Secondary Schools around Singapore.
ZACC MILNE
JUDGE FOR FINAL ROUNDS
Zacc Milne grew up in Dublin, Ireland with his family including his sister and fellow dancer, Kerrie Milne. He started dancing at the age of 4 in numerous styles and his passion for dance has only grown since then. Zacc travelled to World Championships at a young age and has won World Titles in Las Vegas.
He has performed at World of Dance Los Angeles and Hip Hop Internationals around the world. More recently, Zacc has opened a Dance Studio in Dublin called Fly Studios with his Sister. Fly has 8 dance crews and weekly classes for all levels and ages. Zacc is also constantly travelling the world, teaching and performing for numerous artists, his most recent being Little Mix at the Brit Awards.
---
PRIZE SPONSOR
HIGHLIGHTS FROM #ABCDBATTLE2018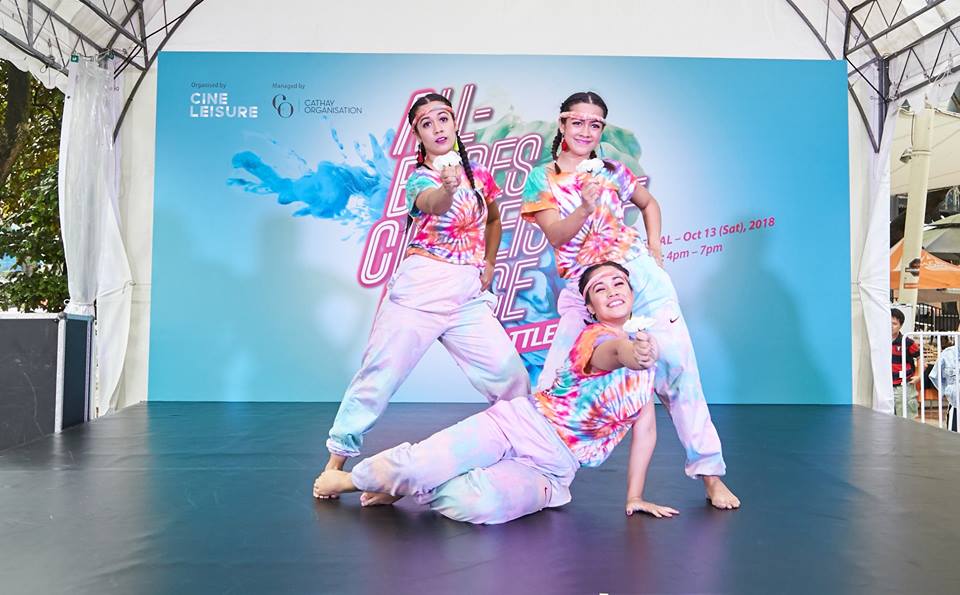 Check out more on what went down at the epic #ABCDBattle2018 HERE!
For enquiry, email us at marketing@cathay.com.sg